Memorable Experiences
We make time at Home Care 100 for fun and rejuvenating one-of-a-kind experiences that allow you to get to know some of your peers personally while taking in our beautiful surroundings. Whether you want to exercise your muscles, mind or taste buds – or simply relax – we have something for everyone.
2:30 - 5:30 pm
Executive Golf Tournament
From the shotgun start to the challenging finish, the Champions Course at TPC Scottsdale promises exciting play and exceptional scenery.
► Executives Only
► 5-minute transfer time to course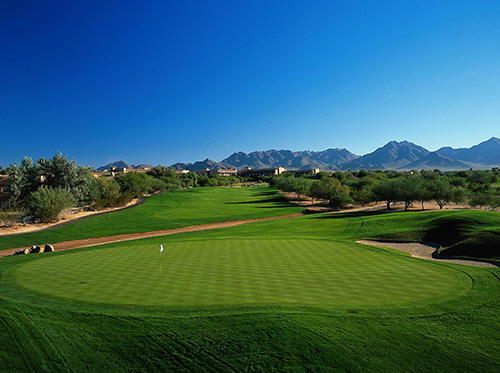 12:30 - 5:45 pm
Sonoran Desert Flatwater Rafting
Witness dazzling desert scenery from a unique vantage point on this serene float down one of Arizona's pristine waterways.
► 45-minute transfer time
► Water-resistant attire recommended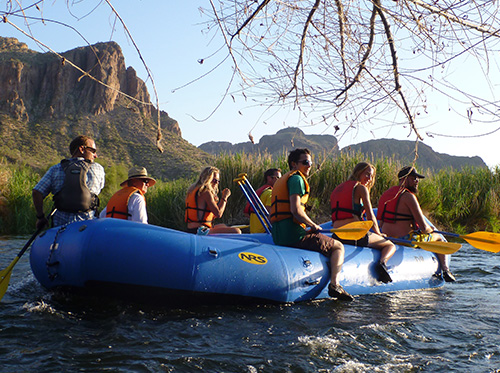 12:45 - 4:00 pm
Horseback Riding in the Sonoran Desert
Experience one of the scenic jewels of the southwest from the saddle on this guided ride into the heart of the desert.
► 30-minute transfer time
12:45 - 5:00 pm
Desert Blazer Tour
With a military-style 4x4 for a chariot, your driver takes you on an excursion that evokes both adrenaline and awe through the rugged and stunning Arizona desert.
► 45-minute transfer time
12:45 - 5:00 pm
Go-Kart Racing
Carve up the corners and fly down the straightaways on a unique indoor/outdoor track at the wheel of the most advanced indoor Go-kart in the world.
► 20-minute transfer time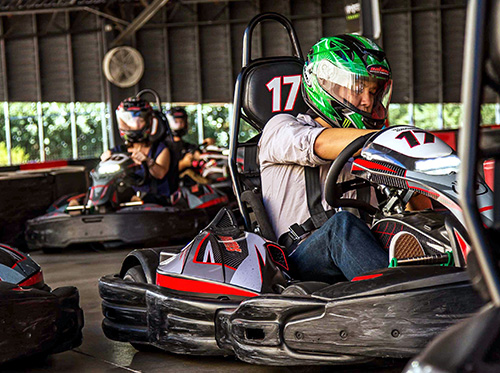 1:45 - 4:00 pm
Amazing Race at the Fairmont Princess
Join a team and compete with fellow attendees to conquer challenges and answer trivia questions as you race from location to location around the property in a fun competition of skill and teamwork.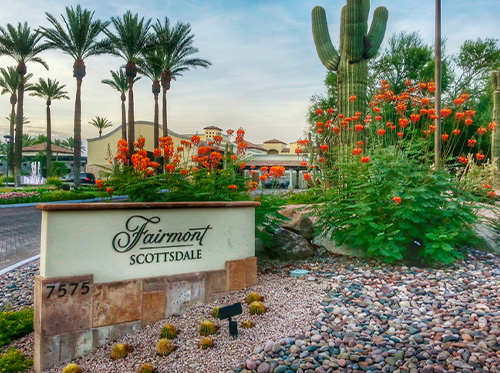 2:15 - 4:30 pm
Tequila & Mezcal Tasting & Copita Painting
Design and create your own gourd copita, a traditional Oaxacan cup for drinking Mezcal while learning about the spirit's history over a guided tasting.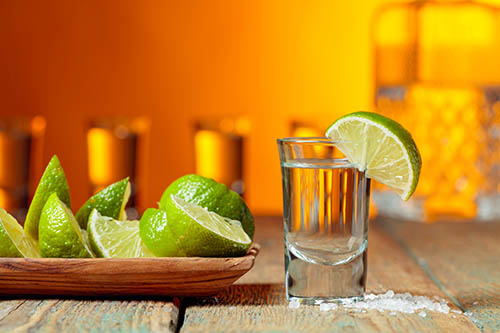 2:30 - 5:15 pm
Outdoor Pickleball
This fast-paced activity begins with a 30-60-minute clinic followed by a tournament where you and your group will face off against fellow attendees for the Home Care 100 pickleball crown.
► 15-minute transfer time
► Designed for all skill levels
► Equipment is provided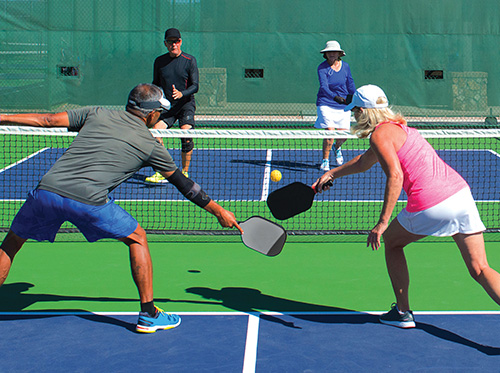 2:30 - 5:00 pm
Afternoon at the Princess Pool
Luxuriate under the desert sun with cocktails and treats at the Home Care 100 private cabanas at the gem of the Fairmont property.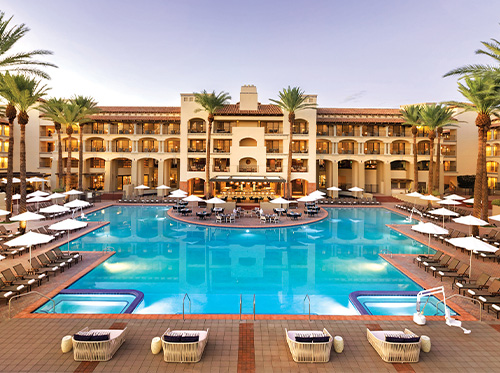 2:45 - 5:45 pm
Fairmont Scottsdale Princess Spa
Enjoy a 50-minute massage or facial at the Well & Being Spa, inspired by the majestic surroundings of the Sonoran Desert.
Signature Journey Massage
This light-to-medium rhythmic massage will lull you into a deep state of relaxation and delight with a delicious scalp massage using wild lime oils.
---
Desert Botanical Facial
Soothe and hydrate your skin while invigorating your senses.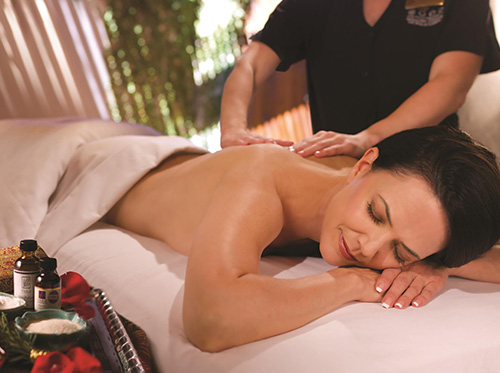 2:45 - 5:00 pm
Sonoran Hiking
Explore the beauty of the desert with your guide, who will describe the flora and fauna you encounter along footpaths that have been in use for hundreds of years.
► 15-minute transfer time
► Designed for all skill levels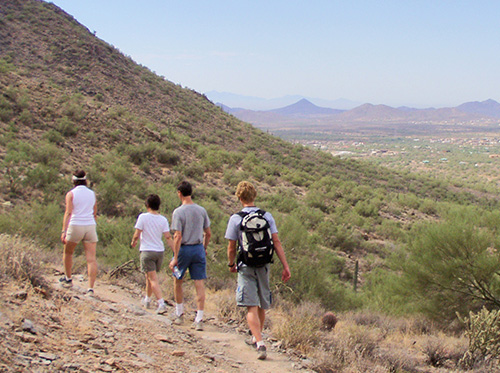 2:45 - 5:00 pm
Cupcake Wars!
The stakes are high and the competition fierce in this sweet culinary challenge where teams design and decorate cupcakes for presentation to our panel of chefs to see who is crowned the winner.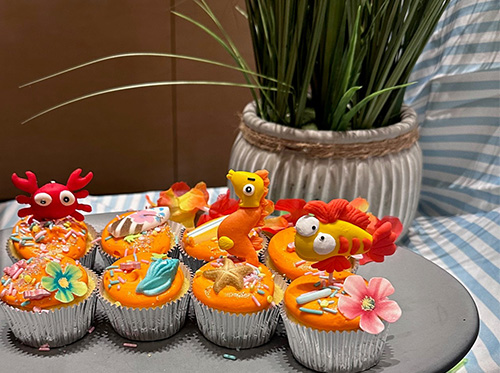 2:45 - 5:00 pm
Food Truck Face-Off
This fun, hands-on food truck challenge enables you and your team to demonstrate your culinary and marketing skill as your team creates an award-winning food truck from scratch.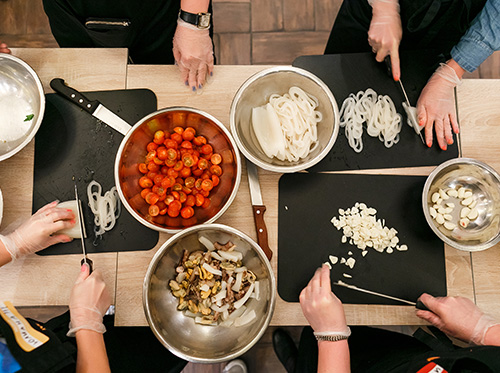 2:45 - 5:00 pm
Musical Instrument Museum VIP Tour
Tour the largest museum of its type in the world, see and listen to fascinating displays or actually play instruments from around the world and go behind the scenes to see even more.
► 15-minute transfer time